Caterpillar Development Center believes children should be loved first then educated.
Our mission is to provide a safe and secure, friendly and educational-environment where children can grow, learn and develop the beginning of their educational journey.
Caterpillar Development Center provides the opportunity for children to develop their physical, emotional, social and intellectual needs while exploring and learning in a safe, clean and friendly environment.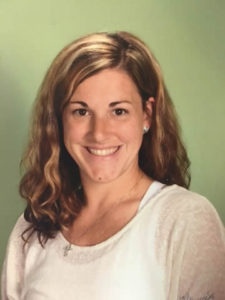 Savannah Fountain is the business owner and Director of Caterpillar Development Center, INC. She loves children; her passion is helping children move from one developmental milestone to the next.  This is what she knows how to do and understands the skills and knowledge to operate the center. She gained her work experience at ABC Child-Development Center for 5+years. Savannah has attended staff meetings, workshops, and in service training. She maintains excellent communication and customer service.
Savannah has earned a Bachelor's Degree in Business Administration with a concentration in Management and Marketing from William Carey University. Before completing this degree, she completed many early childhood education courses as she originally progressed toward an Education Degree but then changed to business.  Savannah is married to Lonnie Fountain III and they gave two children, Jenny and Julianna.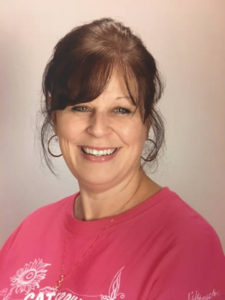 Dawn Fountain is also a business owner. She is the Director Designee and the great chef at Caterpillar. Dawn has 5+ years childcare experience working at Cedar Lake Christian Academy and Caterpillar.
Dawn also attends workshops and in-service training to better educate herself with early childhood education. She maintains excellent communication and customer service. Dawn is married to Lonnie Fountain Jr. They have three children and three grandchildren.